Join Us Each Wednesday at 7:30 PM for Our Special Mid-Week Experience Bible Study with Pastor Cannon
Join Us This Saturday at 12:00 PM Noon For Our Weekend Sunday School Lesson!
Teacher: Evangelist Dewayne Forte!
At Full Gospel Holy Temple - Nash, we hold true to the statement that we are indeed, a church for ALL people! We have members from all walks of life, some ex-drug addicts, some ex-alcholics, ex-liars, and the list goes on and on, but through the saving power of Christ, we all have been afforded the opportunity to be apart of God's family and His Kingdom! And guess what...we still have room for you!
​
WELCOME TO OUR WEBSITE!
We're Back In Service!
Join Us In the Temple, Each Sunday at 11:00 AM!
200 Bishop Cannon Way
Nash, TX 75569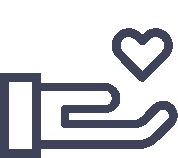 "Give, and it shall be given unto you; good measure, pressed down, and shaken together, and running over, shall men give into your bosom. For with the same measure that ye mete withal it shall be measured to you again."
Next Live Service Begins In: